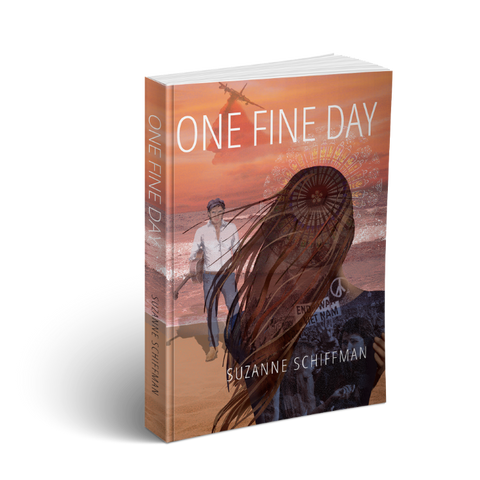 Joanna feels alienated from her family: her older sister ignores her, her mother has a drinking problem, and her father works for the company that makes Agent Orange, the wartime defoliant. Arguments about the Vietnam War, sex, drugs and her friends are tearing the family apart. But a chance encounter with Lucien the summer before she leaves for college changes everything, triggering an obsessive love affair and one misadventure after another. Joanna pursues Lucien against all logic and takes us on a wild ride as she gets involved in a tangle of misadventures, some comic, many out of her control, most of her own making. With the war and free-loving 1960s as backdrop, many colorful characters enter her life. One Fine Day takes readers back to that era of turmoil, angst and self-seeking. But it's a timeless story of love and loss, moving on, and growing up.
Schiffman's masterpiece is a collage of memories and stories spun into a soft vignette on the life of a girl coming of age, whose own internal conflicts mirror those of the tumultuous society around her.
I have not enjoyed reading a book as much as "One Fine Day" in a long time. It was so compelling and the characters so on point, I had a hard time putting it down…it reads like a suspense novel; you never know what is around the next corner.
As a Francophile, I loved all of the French included in the book and the descriptions of France, French food, people and culture.